Eating Clean With Pure Maple Syrup
No Additives or Fillers
"Eating Clean" is the new buzz word in nutrition. It involves eating whole, healthy, unprocessed foods. One of the key concepts includes replacing refined sugar with clean sugars such as honey, dehydrated sugar cane juice and pure maple syrup from producers like Cedar Run Farm. Our pure maple syrup has no additives or fillers like grocery store pancake syrup. We collect pure maple sap from our very own trees over a 4-6 week period, usually in February and March. The sap is evaporated for hours and hours before it reaches the perfect consistency and rich flavor of pure maple syrup—a product for which we are proud to place our label.
A "Healthy" Alternative
We've always known that pure maple syrup tastes great, but researchers are now finding out some of the health benefits associated with this delicious natural sweetener. It is packed full of antioxidants, some of the same antioxidants as red wine, berries, and flax seed. It ranks low on the glycemic index, and is rich in zinc, manganese, calcium, and potassium. An added benefit—because of its rich flavor, you will find yourself using less than traditional sugar or artificial pancake syrup. Be sure to visit our Shop so you can stock your pantry today with this "clean," healthy sweetener.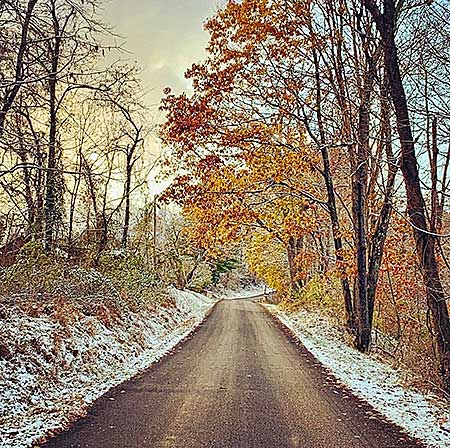 Pure Maple Syrup Shelf Life
Cedar Run Farm West Virginia Pure Maple Syrup can last from several months to indefinitely depending on how you store it.
Unopened: does not need refrigeration. Prolonged storage, (more than two years) may cause some slight deterioration in color and flavor.
Opened and refrigerated: several months
Stored in a freezer (unopened or opened): indefinitely (the product doesn't actually freeze)
Glass containers keep the syrup the freshest for prolonged storage. Plastic containers should not be kept more than 18 months to two years.