Live Christmas Trees
Helping Make Special Christmas Memories
There's nothing like the smell of pine from a real tree to bring on a flood of Christmas memories. At Cedar Run Farm we provide fresh, quality Christmas trees at reasonable prices. We have over 2,000 trees planted! Choose from a great selection of Norway Spruce Canaan Fir and pre-cut Fraser Fir trees starting in December. We will trim and bale your tree and help secure it on your vehicle. We will be open every weekend in December. After selecting the perfect Christmas tree, you can also pick up some last-minute gifts in our Christmas shop!
Be sure to bring along a camera for some memorable photo opportunities with our antique sleigh, vintage red truck, and more!
We want to extend a special thanks to everyone visited our farm in years past. We hope you had a wonderful Christmas, and are honored that you chose a Christmas tree from Cedar Run Farm for your family. We look forward to seeing you in the future. Our Christmas tree farm is at our 2032 Point Lookout Rd, Friendly, WV location.
December Hours:
Friday: 1:00PM - 5:00PM
Saturday: 11:00AM - 5:00PM
Sunday: 1:00PM - 5:00PM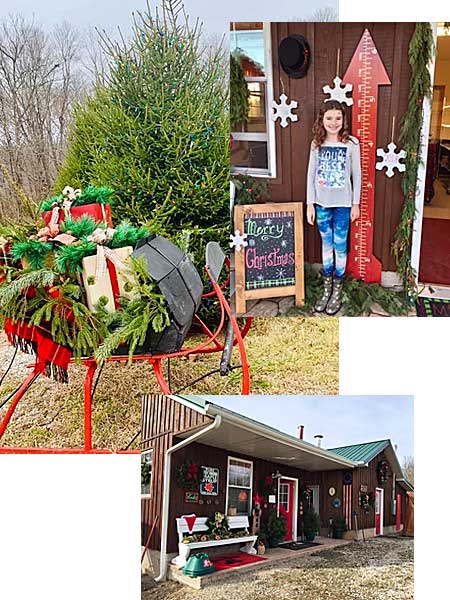 Our Special Collection Of Christmas Trees
Choose and cut Norway Spruce Trees:
$32.00 - $75.00 depending on tree height
Canaan Fir Trees:
$38.00
Pre-cut Fraser Fir Trees:
7-8' - $46.00